Alaca restaurant, which has a Mediterranean-Turkish cuisine that will please those who are looking for a new and luxurious place in Dubai, was opened by its founders, Abdullah Korkmaz and Abdullah Mavis, at The Pointe, Palm Jumeirah. The venue, which will currently only serve soft drinks, specialty cocktails, smoothies, non-alcoholic wines, non-alcoholic sparkling, and classic cocktails, is expected to receive an alcohol license in the coming weeks.
Dishes served will have a fine dining flair and beautiful presentation. Cuisine will be mostly Mediterranean with Turkish influences. The restaurant is inspired by 'the colour of the people living in Anatoli', with recipes and methods of cooking passed down by generations.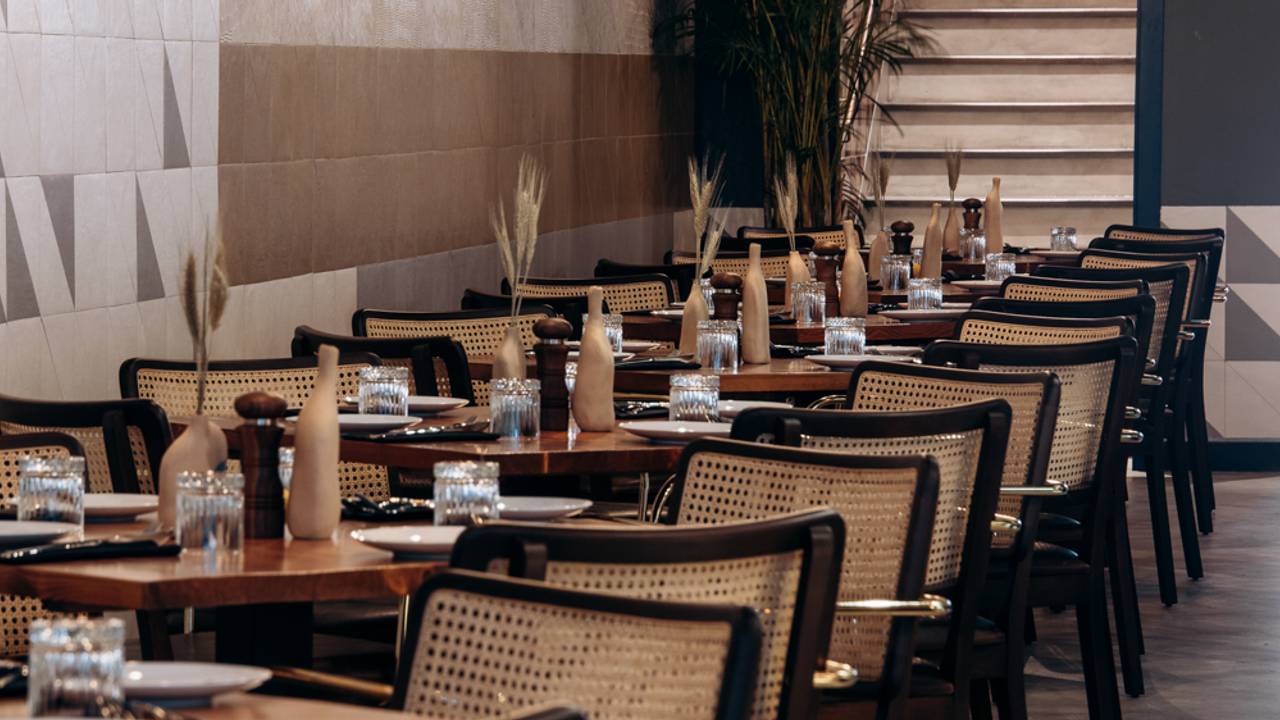 The aesthetics of Alaca are simple and chic, with earthy Mediterranean woods and a huge tree set in a clay pot. As well as indoor seating, you'll also find a terrace to make the most of the fountain shows. 
Back